Quandary
INTERACTIVE PLATFORM TO TEACH IDEATION
Sophie Vennix and I developed Quandary, an educational, social network designed to assist high school students in learning ideation. Students are prompted to read through news articles and extract large-scale problems. These are posted and automatically adapted for teachers. The system generates two presentations for teachers' use (one with scaffolding and one without). These prompt students to create as many solutions as possible. The system produces a continuous content cycle and teaches ideation through current events.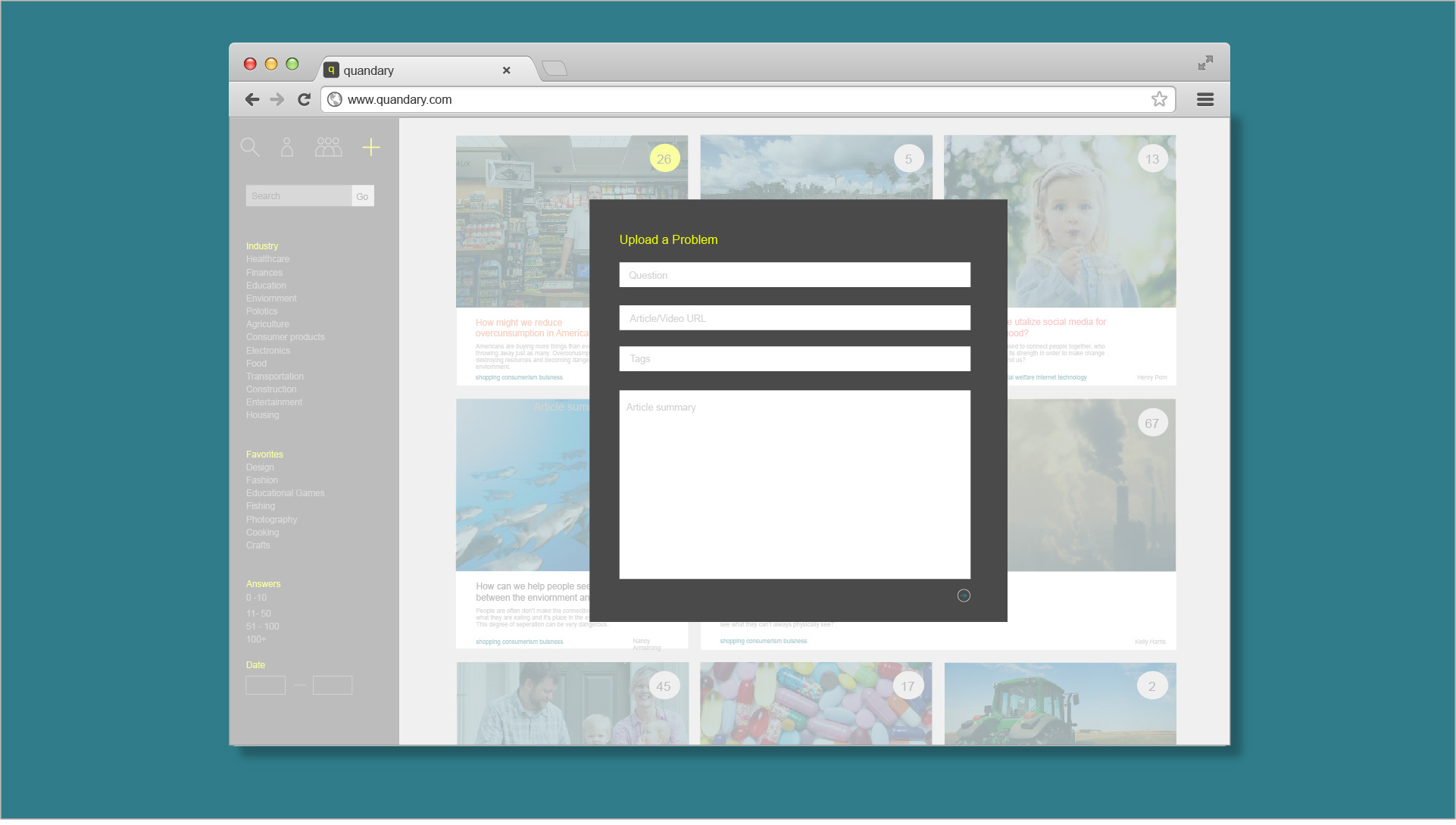 Sample presentation leading students through the ideation exercises
Our Process
This diagram displays the research steps we took to develop quandary.