Political Engagement
INTERACTIVE DESIGN PROJECTS TO EXPAND CITIZEN Involvement
Tasked with designing multiple solutions to a single problem, I chose the challenge of low millennial voter turnout. Through competitive analysis, interviews, and stimulus-based research, I concluded a major issue was the "college bubble," or disconnect between college students and current events. In response, I discovered simple, meaningful conversations have the potential to engage college students. Over the course of a semester I addressed this problem with three different levels of technology, all focused on personal interaction and new ways of sharing news.
Table Topics is a coffee shop tabletop with conversation cards corresponding to newspaper sections. Table Topics encourages people to respond to current events, prompting conversation. Essentially, the table becomes an analog feed with multiple viewpoints, based on today's newspaper.
Because people are more concerned with issues that affect them locally, Scoop is an app that provides location-based news. Users receive notifications when events in their surrounding area relate to national affairs. Scoop offers an immediate selection of resources such as experts, conversation feeds, and traditional media outlets.

Fold is an augmented reality system allowing users to connect national media with their specific location. With viewing devices, users can interact with virtual news blurbs and with a virtual friend to engage, through conversation.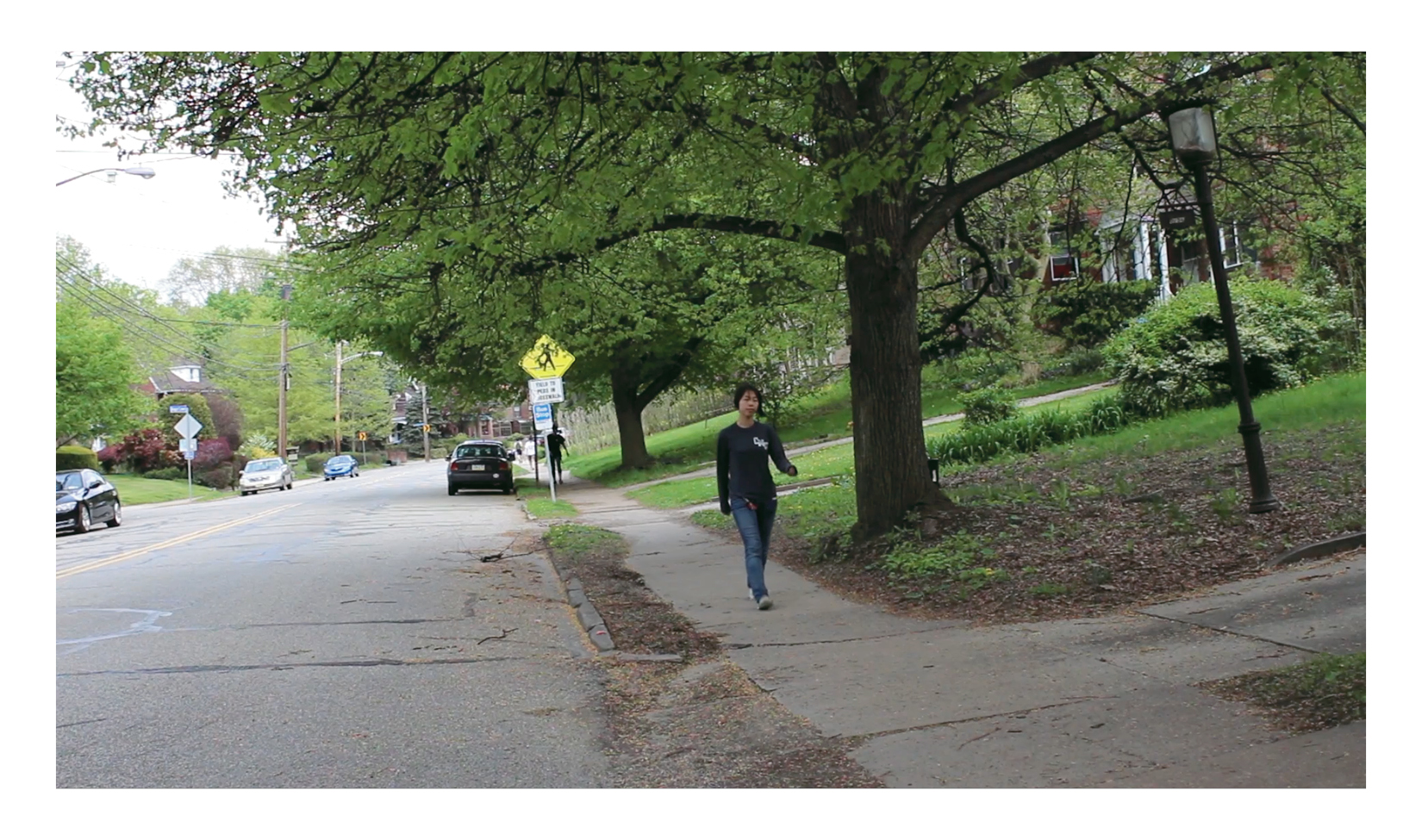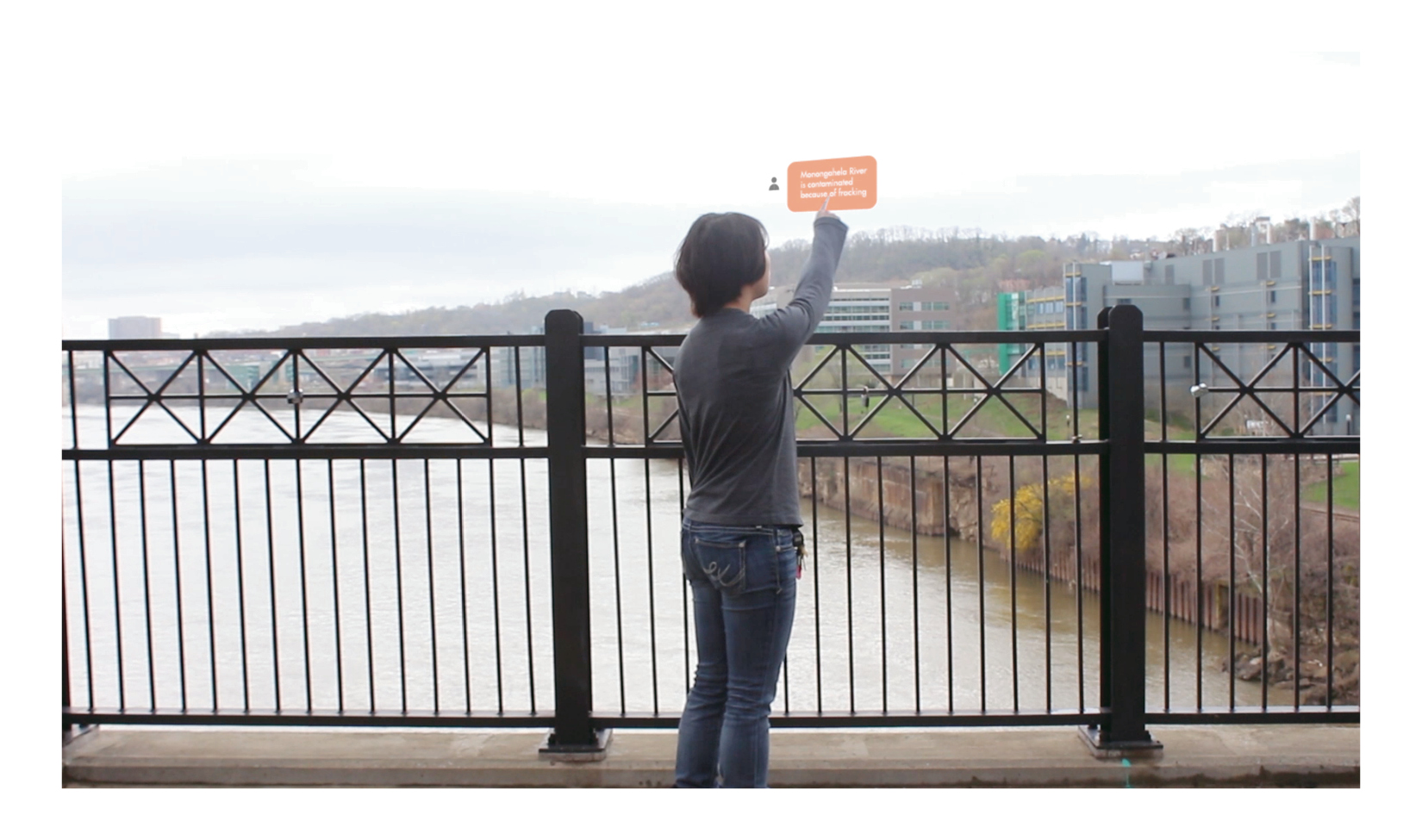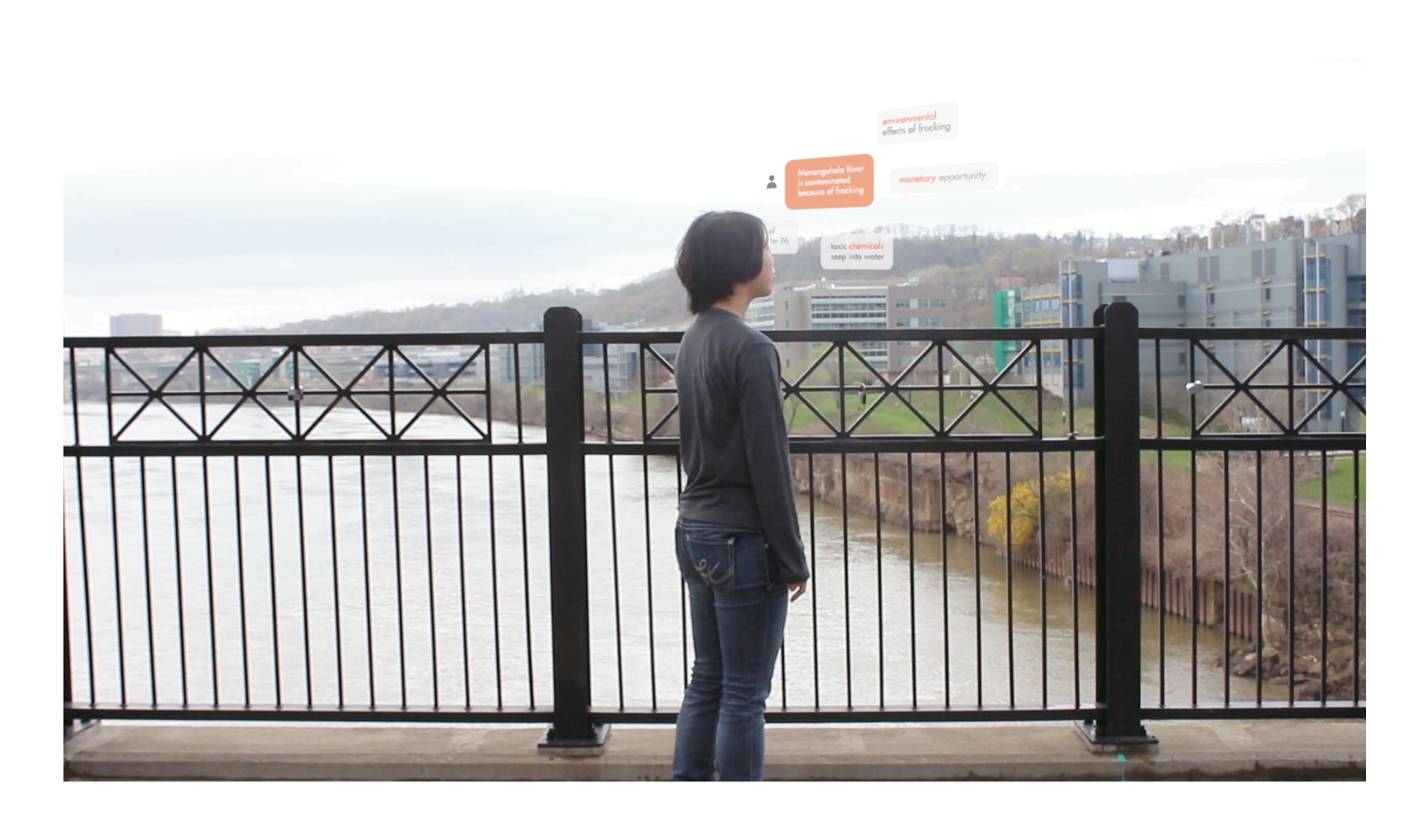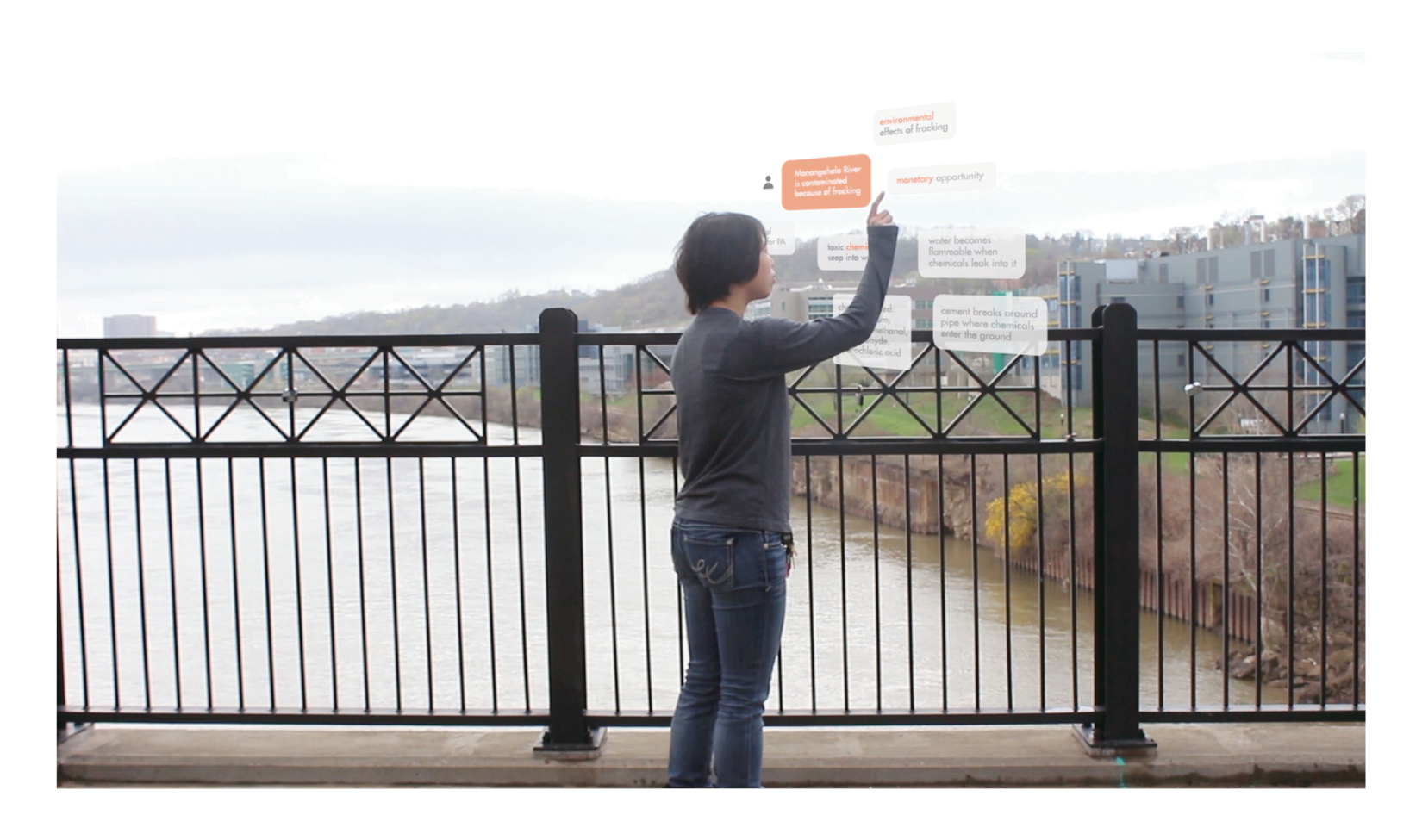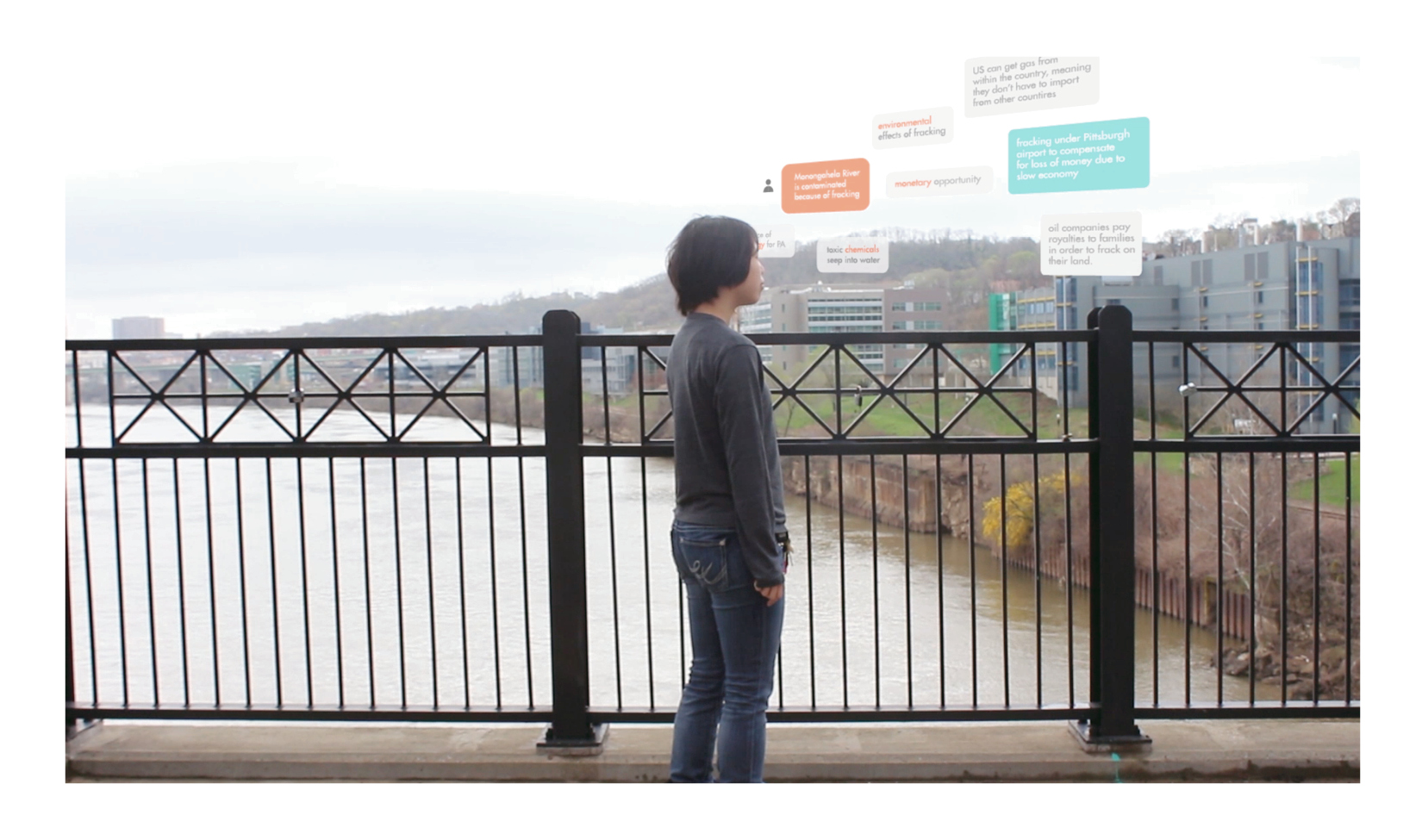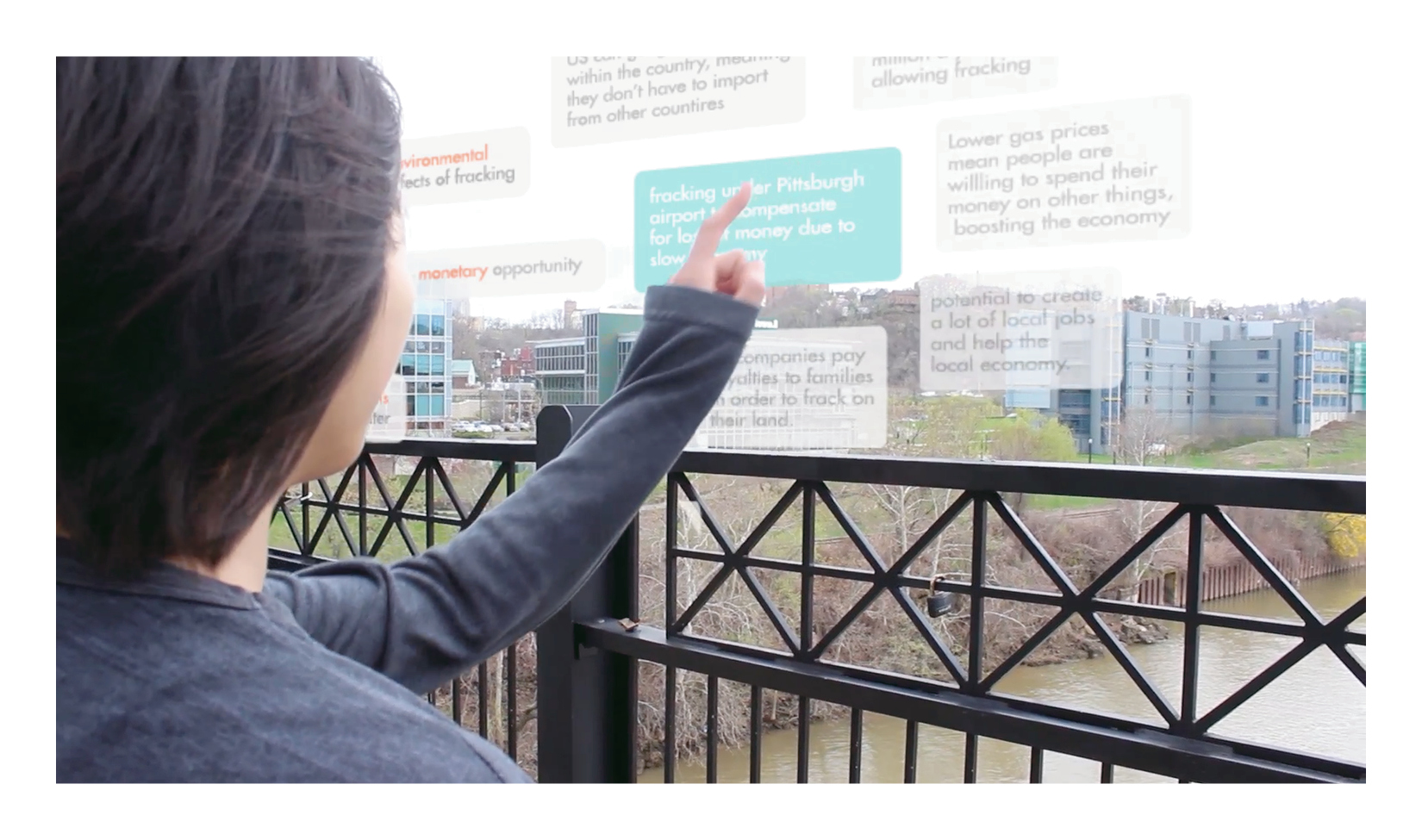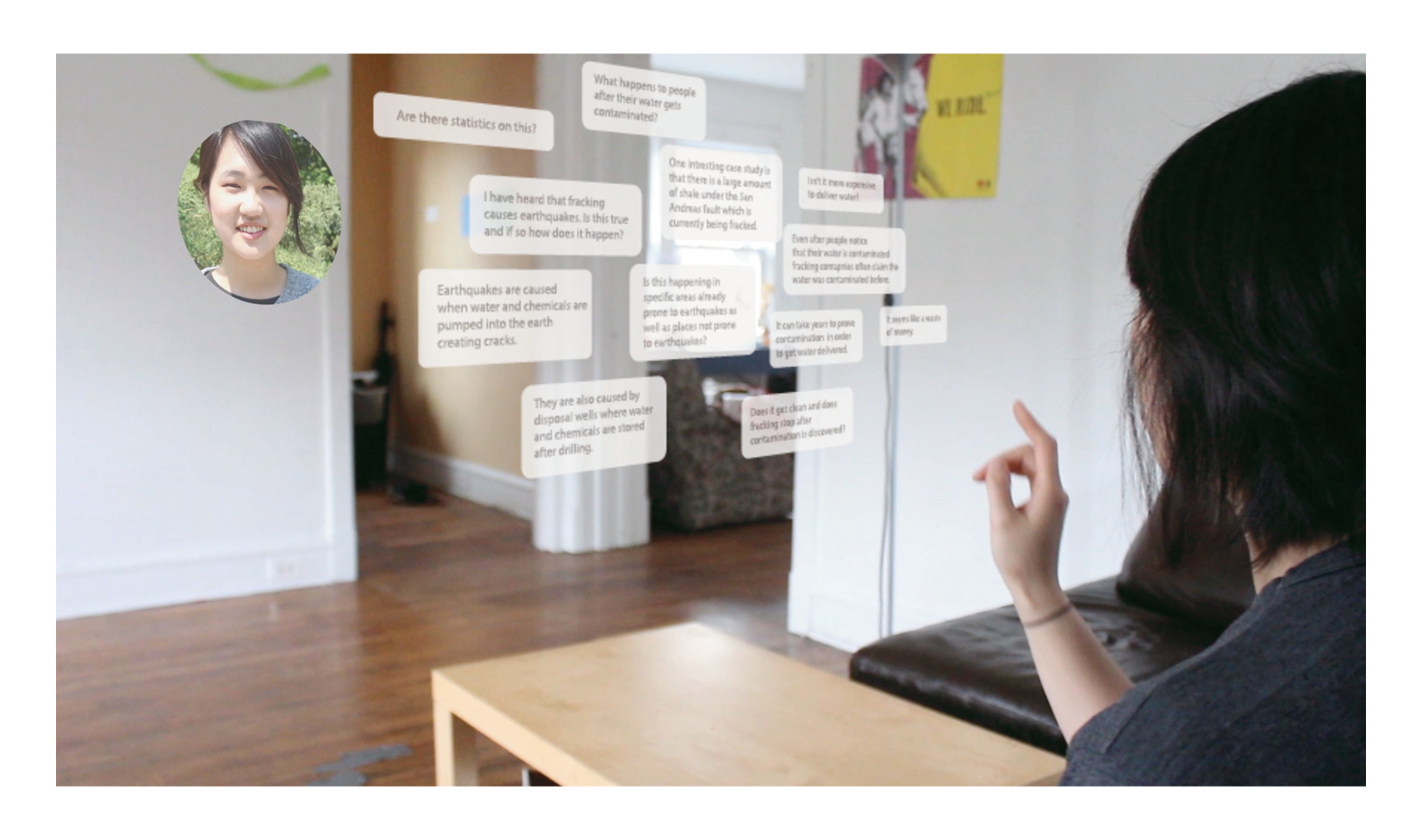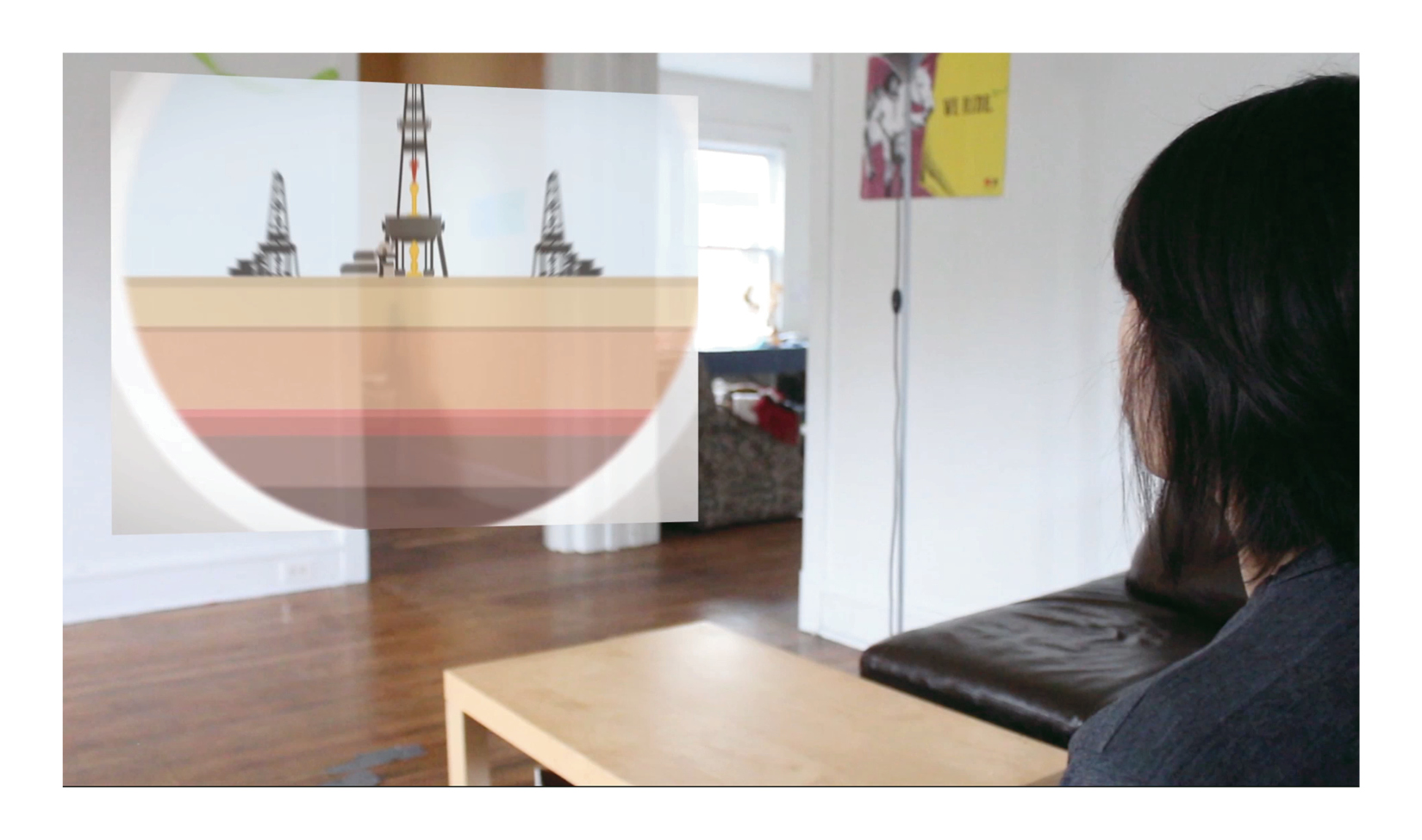 After deciding to address low voter turnout among millennials, I called the local election board in Pittsburgh to better understand the voting process. I then visually represented it through a map.
To better understand the problem, I conducted a literary search and competitive analysis.
After interviews and stimulus-based research, I designed a card game, paper prompts, collage pieces, and a survey to be left on dining tables. The results produced two conclusions. First, the "college bubble," inhibited students' relationship to politics. My second conclusion was that simple conversation provides an effective way to introduce and connect millennials to current events.
Trends and Conceptualization
After designing the low-tech solution, I completed another literary search focused on future technology trends, applicable to the problem space for a high-tech solution.
I merged technology trends with my design principles to develop high-tech solutions.